List of things to carry while traveling to the US from India
I know I haven't been very frequent here these past couple of months, but I have legit reasons for that. We are relocating to NYC for good!!! We have been really busy packing, moving, house hunting, and gawking Pinterest for home decor ideas. Naturally, I was too excited, happy, and overwhelmed; and with half my stuff still in transit to New York, my kitchen suffered some unintentional neglect. But something good came out of it. While we were packing we got a chance to reevaluate our possessions. We discovered several items that we brought to the US on our first flight here but never used. I thought that our recent discoveries could help some of you first time travelers to USA pack and plan your trip more efficiently.
This is exciting news!
If you are reading this post then it probably means that you got accepted into a graduate program in the US. Well, congratulations! Your life is about to change forever! How exciting?!
Soon after moving to the US you are going to learn a few valuable life lessons:
1. You will realize that your mom (or whoever cooks for you on a daily basis) is the best cook in the world! Not only because s/he cooks well, but because s/he cooks at all.
2. You will realize that simple tasks like laundry, or dishwashing, or a quick run to the grocery store are more tedious than publishing a paper, and you will learn to appreciate and respect the person who has been responsible for these daily chores back home.
3. You are going to learn what financial responsibility means. All those hours of parents' lectures on irresponsible spending will finally make sense.
In other words, your experience as an international student is going to make you a better person. So, there's nothing to be scared of, and you should totally look forward to this new life.
Know what to expect
It's always a good idea to scope out your university town to see if there's a local Indian/Asian grocery, a Ross, a Walmart/Target, good public transport, etc. I would also highly recommend y'all (been in Texas for too long) to visit their websites and browse the products you would have to buy. This will help you plan your budget better.
BTW, everything can be bought online here. Even if there's no reliable transport in your area, you can have things delivered to your doorstep (literally) in 2-5 business days. Amazon offers 50% discount to students on their Amazon Prime membership. Most other places ship things for free on orders over $25 or $50.


Luggage
Invest in a good suitcase or two. I recently bought an It Luggage 31″spinner suitcase and it weighs 5 lbs lighter than the Samsonite hardside suitcase I had before, and, trust me, in international travel 5 lbs mean a lot. When buying a suitcase you want to look for durability, light weight, and spinner wheels. The same applies to carry on baggages. You are allowed two checked in bags of 23 Kgs each (check your tickets to make sure), so pack wisely. Read this for rules on locked luggage.


Clothing
Packing for international travel can be challenging, especially when you don't know what to expect. What you pack will depend a lot on where you are traveling to. For example, if you are going to the northern states then you will need to carry a few winter garments, unless you have a lot of dough, in which case my apologies. But you should always buy your winter jackets, boots, gloves, and hats in the US (much better quality and cheaper). You might want to bring some thermal underwear from India, though.
Tips for girls: Bring lots of junk jewelries, bindis, dupattas (that can be worn as scarves), long skirts, a few sarees and blouses, kurtas, and other colorful pieces of clothing because I promise your eyes will be starved for colors in 6 months. If you wear a small shoe size then you might also want to bring a couple pairs of fashionable heels/shoes, unless you like to shop at the kid's section.
Make up is pretty cheap here too. You can buy MAC cosmetics for 2/3 the price or less here.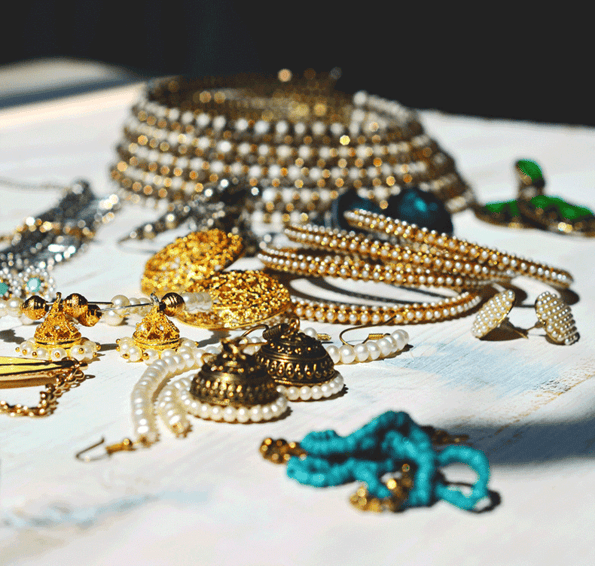 Toiletries
Unless you prefer specific products from specific Indian companies that you absolutely cannot do without, I recommend buying all items of personal care in the US (cheaper here). You might want to bring a travel kit for the first week, however. The things that I personally bring from India are: Dabur Vatika hair oil (can't do without it, and not available easily here), sandal wood powder, facial message creams (facial messages are a $50 or more here), multani mitti, neem leaves powder, heena, and other such items of skin and hair care.
Electronics
You can totally bring your existing phone and get a prepaid connection here. But if you are planning to invest in a good phone then you should probably buy it here. All electronics items are significantly cheaper in the US. You can check out some deals at AT&T, Verizon, t-mobile, and Sprint. I would recommend buying laptops in the US (ideally during black Friday sale). But if you are bringing a laptop or other electronic gadgets from India then remember to bring a universal travel Charger adapter plug.
Medicine
Drugs are inexplicably expensive in the US. You should definitely bring your prescription medications, and regular over the counter drugs like asprin, paracetamol, pain killers, silver sulfadiazine, Neosporin ointment, topical pain reliefs, antacids etc. Also, feminine products are pretty reasonably priced in the US with greater variety and better quality. There are US customs and border protection restrictions on drugs, however. Read here for more details.
Eye glasses and lenses
Unless you have an insurance that covers these expenses, glasses and lenses are super expensive here. Probably a good idea to come prepared.
Books
Books, even though extremely expensive in the US, are heavy and difficult to carry. I wouldn't recommend bringing any more than the most essential books (Limit to 4-5). All US universities have great libraries with amazing inter-library loaning services.
Documents
Carry all documents safely in your carry-on luggage. You will need your university issued graduation certificate for registration here (in addition to marks sheets etc), so remember to bring it. Carry photo copies of all documents in a separate bag, just in case things get misplaced. Carry all travelers checks, credit cards, and cash safely. I like to carry a credit card on person, one in my checked in luggage and one in my carry on, again, just for safety in case something gets misplaced.
Spices
The Indian groceries here are very well stocked and you will find everything there starting from spices to dosa batters, from biriyani masalas to Indian sweets (limited variety). However, I do recommend bringing whole spices like cardamom, bay leaves, dried red chilies, cloves, mace, nutmeg, asafetida, etc, (seeds are not allowed) because they are comparatively more expensive here. I also bring ghee from India because the ones you get here are not even close to the kind we get back home. Oh, and garam masala. Definitely garam masala. If you are a tea person, I highly recommend bringing your preferred tea blend. Darjeeling tea is super expensive here and difficult to find. Refer to this list to learn what you can and cannot bring to the US.
Kitchen equipments
Everyone recommends bringing pressure cookers from India. But they are huge, heavy and inconvenient to pack. I would recommend you check on Amazon to see how the prices compare and then decide whether you want to bring it from India or buy it here.
Unless you prefer to cook in kadai, pots and pans are pretty reasonable here. This will give you an idea. If you bring a kadai then you may also want to bring desi tongs.
Rolling pins are easily available here but you may want to bring a rolling board. That is only if you like to make your own rotis. Ready made tortillas (Spanish rotis) are easily available here.
I urge my fellow Indian graduate students in the US to add to this list. Please also feel free to ask any questions that you may have.