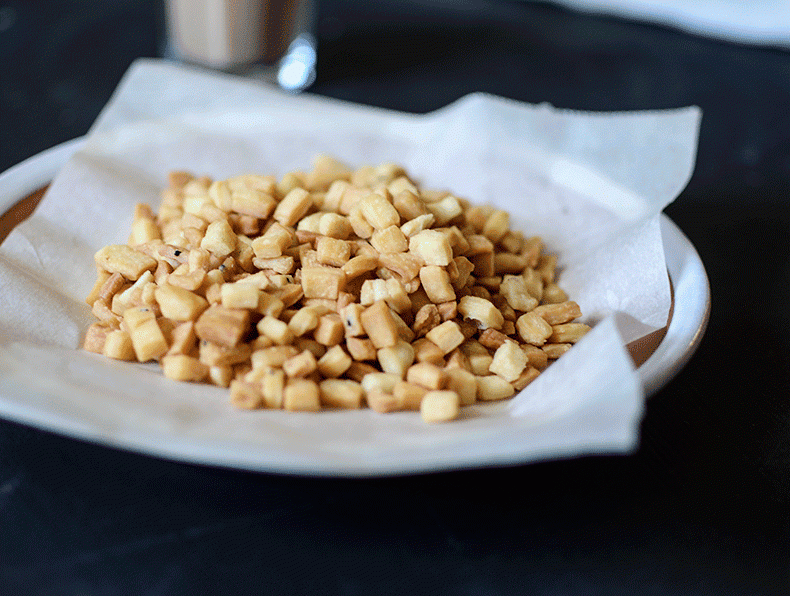 People always ask me how pujos here are different from Kolkata pujos. Honestly, once you are inside the pujo madaps with your friends and family, and as long as there is dhaak and enough loud Bengalis, they don't feel very different. If you are in Houston Durga Bari, you will not miss Kolkata at all, and arguably the Houston pujo is one of the best! If you are in a small town and are lucky enough to have a local puja, then it feels like a family pujo done with total nistha and bhakti. But what's really different are the days leading up to the pujo. Here pujo comes with no warning. No city-wide standstills, no blaring 90s music, no days of shopping or pleading with blouse tailors, no gift-giving, and no waking up to Mahalaya. And not enough traditional Bengali foods to stuff your face with. Basically, no slow wave of excitement filling you with joy but a sudden bolt of lightning leading to the realization that none of your old blouses fit.
However, whether you are in Kolkata or somewhere else, the end of pujo feels pretty much the same–profoundly sad. It's like being in a relationship that your 25 years of experience tell you won't end well. Yet you welcome it wholeheartedly, knowing she will break your heart and leave in the end. So we treat post-Bijaya blues how we treat post-breakup blues–by eating irresponsibly.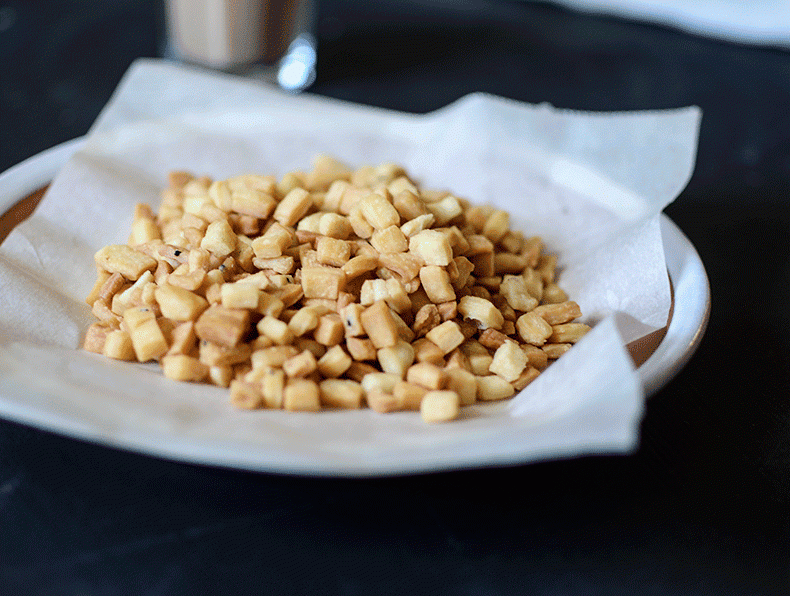 I was in Kolkata for the last two Pujas. The first of the two was really exciting. It was my first Kolkata puja in 10 years. I reconnected with long lost friends and made lifetime connections, dressed like I was Vidya Belan in Parineeta (didn't go so well), attended many adda sessions all over the city, went pandal hopping, ate everything the city had to offer, attended the bisarjan at the famous Bose family residence in Howrah, played sindur, and cried when it all ended. It was pure love. Last year I started a bakery in Kolkata with my partner and I spent all our time in the kitchen or grocery stores. It was hectic and not much fun. This year I am back in New Jersey and I wish I were in my Bhawanipur kitchen instead. 
Kucho Nimki
Equipment
Pan for deep frying and rolling pin.
Ingredients
250

grams

All-purpose flour

1

tsp

Onion seeds

1

tsp

salt

1

tsp

baking soda

4

tbsp

Oil

1/2

cup

warm water

more if needed
Instructions
Mix flour, onion seeds, salt, baking soda and oil in a bowl. Keep mixing and kneading until the mixture can hold shape when pressed between palms.

Now add a little warm water and continue to knead. Keep adding water and kneading until you reach a pliable consistency, like parantha.

Finish kneading with a little bit of oil, cover with a wet towel and let rest for 30 mins.

Divide the dough into 6-10 balls. Roll them using a rolling pin, cut them into small squares or diamond shapes.

Heat enough oil for deep frying in a thick bottomed pan and fry until golden brown.

Follow the video instructions.